Robert Clay, Founder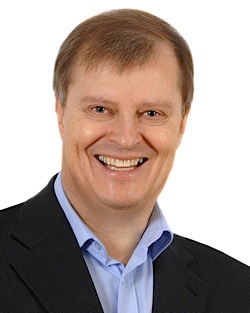 Robert Clay is an entrepreneur who at age 19 and 23 started two businesses in the automotive industry with no capital. He disrupted his marketplace by figuring out HOW to do things others hadn't considered or been able to do, and both businesses went on to achieve global success. Both were eventually sold to one of the largest companies in Europe (a division of Astra Pharmaceutical) where he was instrumental in helping his division to become No.1 in the world in their field.
Considered to have an unusual flair for marketing, he went on to provide marketing consulting services before setting up an unusual decade-long marketing experiment as part of which he became a relentless student of marketing; got to know some of the world's leading business thinkers; painstakingly researched and tested hundreds of business growth strategies over 13 years; and worked out HOW to grow any business, while simultaneously amassing more than 4 million pages of know-how.
His innovative techniques open people's eyes to the hidden profit potential in their business. He has also developed unique ways of imparting his vast body of marketing and business growth know-how to hundreds of clients, many of whom have been catapulted from obscurity to market leadership in their niche, winning prestigious awards, mentions in the Sunday Times Rich List, and achieving £ multi-million exits.
The author of 17 published books, he is independently ranked the UK's No.1 marketer out of 63,820 UK advertising and marketing professionals on LinkedIn, based on rankings sorted by recommendations (April 2011). He has also amassed around 100,000 followers on Twitter and his first two purely experimental podcasts reached the top 10 best selling business titles on iTunes in their first 2 weeks.
---
Andrea Pickerin, Operations Director
After completing a business and tourism degree at what is now the University of the West of England Andrea worked as an agent for British tour operators in Orlando.
On returning to the UK she joined the sales team at Churchill Insurance, progressing to a sales team leader and eventually joined the company's central marketing team working closely with their marketing director.
Andrea joined Robert Clay in 1997 and after a period as his assistant took control of day to day operations and staff supervision while he conducted his decade long marketing experiment. She ended up supervising many clients through the implementation of their marketing strategies, a role she still undertakes with selected clients while also looking after day to day operations, administration and event organisation for Marketing Wizdom.
In addition she maintains regular contact with participants in the company's mentoring program, and she has marketing qualifications from the Institute of Direct and Digital Marketing.
---
Chris Billington Hughes, Director
Chris spent 3 years as a trainer, professional speaker and business coach for Martin International Inc., in and around Washington DC.
Returning to the UK in the mid-1990's, he worked with Robert Clay for several years after taking up a sales consulting role with the European arm of an Australian marketing consultancy that offered coaching and marketing consulting services to businesses. He and other members of the company's management team subsequently bought out the major UK shareholder. Chris went on to deliver coaching and marketing services to a wide range of businesses and remained a director until 2011, when he left to establish an independent consultancy before joining forces with Robert again at Marketing Wizdom.
Over some 20 years Chris has developed high levels of proficiency with every aspect of increasing business through the scientific application of proven marketing principles. An accomplished public speaker, he also has an outstanding reputation for helping companies to identify how they can achieve breakthrough marketing results. As the company's Chief Consultant, Chris now helps hundreds of companies to identify their hidden profit opportunities.